History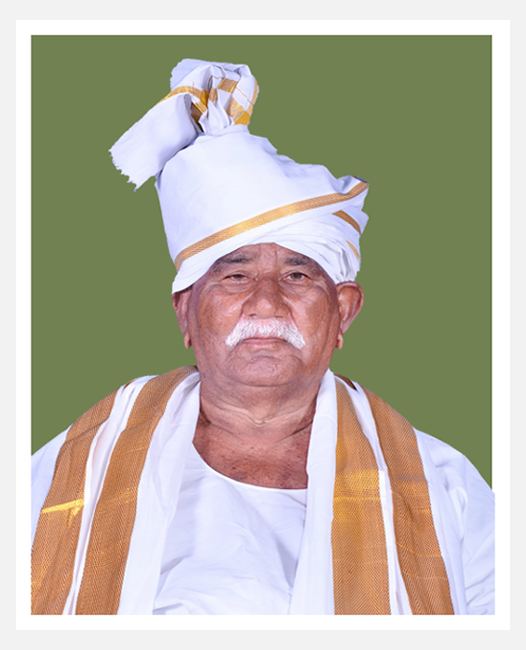 Back in time 50 years ago at Ayodhiyapattinam in Salem District of Tamilnadu, our grandfather Mr.Krishnan, (by words of respect and affection he is known as "Naina" by the area surroundings. In Tamil language "Naina" means Father.)
Being a man of very simple background who made his living in a small palm leaf thatched hut, started out his own venture in rice vending business. He travelled 15 miles in his bi-cycle to "Vellagundam" - a place of his choice for paddy merchants. Accompanied by his age friend Mr. Pachiappan, be brought 75kgs of paddy for Rs25/- then.
Quality is his prime concern and he never let any compromise. The paddy he brought was soaked in mud pots for 15 hours and boiled in brass vessels for an hour, and made it to dry sparse in his 10 x 10mts hut. For remaining need of space he used roadside, spreads the paddy and waits for the passing-by busses and guarding it till the fall of day, with a small intreval of just 15 minutes for his humble lunch of previous day left over meals.
At evening he collects the dried paddy an goes to nearby huller to seperate the paddy from bran. Brings home the resultant rice of 35kgs, and with support of his wife and lantern, the whole night they both remove the stones and fills the rice in 30 measurable pots each weighing 270gms. Having a small nap he wakes up early morning by 5am, loads his bi-cycle with rice pots, pedals to market before sunrise, and sold all the 30 pots of rice before evening all totally for Rs.10/- only.
The paddy varieties of paddy he focused were kitchadi, piulithi kar and matta kar. Later kitchadi was difficult to obtain and became rare. Later in 1970, he focused on Ponni for its peculiarity of thin, long and taste. Gradually people became fond of ponni rice and made it as their regular demand.
By the pass of time, Mr.Balakrishnan, who was working in paddy mill, having knowledge of paddy grinding process, joined the team. They travelled around procured 10 sacks of quality of paddy (75kgs each), and divided in 3 shares, process the paddy and sell on their each individual efforts. Our Grand father's produce got the demand and was first to close sales in just one hour.
He was tireless and worked in his own methodology of business and quality acumen for 26 years, earning the name "Naina's Rice" for quality. He set a strong foundation, in such a way that, the place Ayyodhiyapatinam and Naina's Rice became as Vice-Versa in people mind. A humble man, with no business or trading background, just with quality conscious, built NAINA RICE MILL in 1985 with his own earned money of 3 lacs.
Today we follow his path, by carrying his vision, for the mission of delivering quality rice.